Our Web Site Designs and Themes - Just a Few
#1

Banner Template with Filled Background

to view photo larger click on photo

#2

Slide Show Template with a shell theme

To view this web site, click here

Florida Client

to view photo larger click on photo

#3

Banner Template with Plain Background

To view this web site, click here

Florida Client

to view photo larger click on photo

#4

Bar Template with Color Background

To view this web site, click here

Ohio Client

to view photo larger click on photo

#5

Photo Template with Overlay

to view photo larger click on photo

#6

Banner Template with Plain Background

to view photo larger click on photo

#7

Acronym Theme for NAPTHS: Designed this web site for the New Albany Plain Township Historical Society

Ohio Client

to view photo larger click on photo

#8

Banner Template with Plain Background

to view photo larger click on photo

#9

Graphic Design Template

SW Florida Client

to view photo larger click on photo

#10

Database Template

to view photo larger click on photo

#12

Frame Template

To view this web site, click here

Ohio Client

to view photo larger click on photo

#13

Photo Template & Name Bar

To view this web site, click here

Texas Client

to view photo larger click on photo

#14

Splash Intro Template

to view photo larger click on photo

#15

Splash Intro Template

(Macromedia Flash)

to view photo larger click on photo

#16

Banner Template

To view this web site, click here

Florida Client

to view photo larger click on photo
Here are additional web sites we have designed. Click on the address and it will take you directly to the site.
IT Web Architect - State of Ohio EDGE Certified
Over 12 yrs experience consulting as a web architect, discussing the needs of the client and structuring the web design to accomplish all aspects and functionality of the client's requirements. An accomplishment listed below.
IT Web Architectural Structural Design Consultant for company: PS Computer Solutions structured and designed a web based ordering and forms management system for a company and due to our consulting and implementation, the company was awarded a contract valued over $500,000.
IT Web Site Management, DNS & Control Panel Manipulation - State of Ohio EDGE Certified

PS Computer Solutions is a computer software training company providing services in web development, marketing, and computer software training and consulting since 1996. Simultaneously with training, we offer web site design, development, hosting, web marketing solutions, consulting, and print media services to our clients for a complete leading edge approach. We supply these services throughout the United States and State of Ohio government agencies. PS Computer Solutions is State of Ohio EDGE Certified in IT Web Site Management, DNS and Control Panel Manipulation.

Graphic Design - State of Ohio EDGE Certified

Our business has experts in graphic design with over 28 years of collective experience.

Print Media - State of Ohio EDGE Certified

PS Computer Solutions print media services has over 38 years of experience including 4 color processing and computer generated print media. PS Computer Solutions produced over 600 training manuals for State of Ohio government agencies.

Our Edge

PS Computer Solutions is a woman owned business and Ohio EDGE Certified. We are locally based in Circleville, Ohio.

www.RVsaleInfo.com (owned by PS Computer Solutions & originated in 2002)

This web site draws major advertisers such as Blue Ox Corporation and prominent Motorcoach resorts with over 900,000 visitors. Our web sites feature cutting edge technology including slide shows, PowerPoint presentations, animations, e-mail forms, on-line registrations, Macromedia Flash and web cam viewing. We are constantly marketing, redesigning and using leading edge technology to enhance and advance our web sites. Since part of our business is totally internet based, we are current and more advanced in marketing, web designs and creativeness than other web site design companies.

Click this link to view a stunning entrance to a web site http://www.rvsaleinfo.com/RVaaa

PS Computer Solutions is advanced in Control Panel email configuration. Our expertise include Email Direct which means you download your email directly from your web site bypassing all Internet Service Providers thus saving your company money by eliminating an extra service provider.

Designing Maps (sample included below) - State of Ohio EDGE Certified

PS Computer Solutions is an expert in designing maps with our own software. Listed below are several web sites with diverse map designs for you to view.

We use our own mapping programs to create maps

<![if !vml]>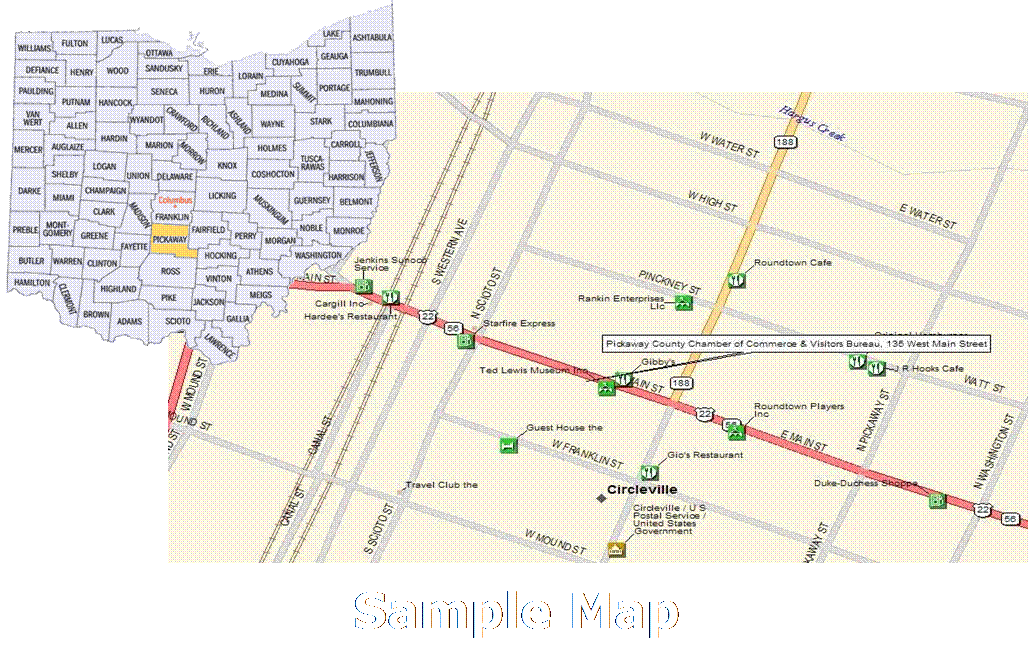 <![endif]>

PS Computer Solutions list of satisfied customers

Crystal Lake RV Resort and Subdivision, Naples, Florida

New Albany Plain Township Historical Society

Ohio Department of Taxation (all divisions)

Ohio School Facilities Commission (all divisions)

Ohio Department of MRDD (all divisions)

Ohio Department of Natural Resources (all divisions)

Pelican Lake Motorcoach Resort, Naples, Florida

Silver Lakes RV and Golf Resort, Naples, Florida

The Sherman R. Smoot Company, Columbus, Ohio

Integrated Touch Therapy, Circleville, Ohio 43113

Crown Printing Inc., Circleville, Ohio

Aesthetic Mobile Laser Services, Inc., Deerfield Beach, Florida